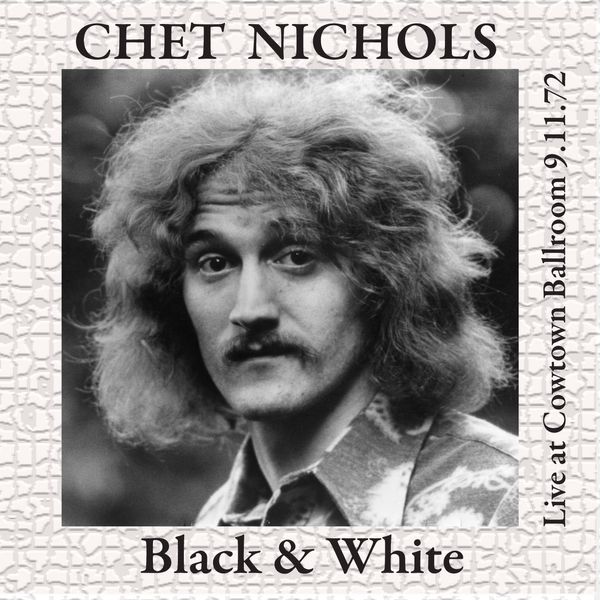 CD: Black & White (Live! At Cowtown Ballroom)
0:00/0:46

0:00/5:12

0:00/6:37

0:00/3:33

0:00/8:11

0:00/4:10

0:00/6:15

0:00/5:56

0:00/3:55

0:00/3:24

0:00/4:58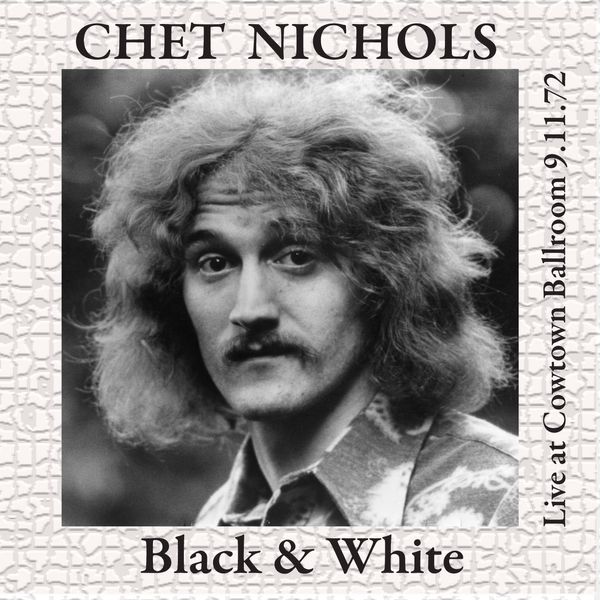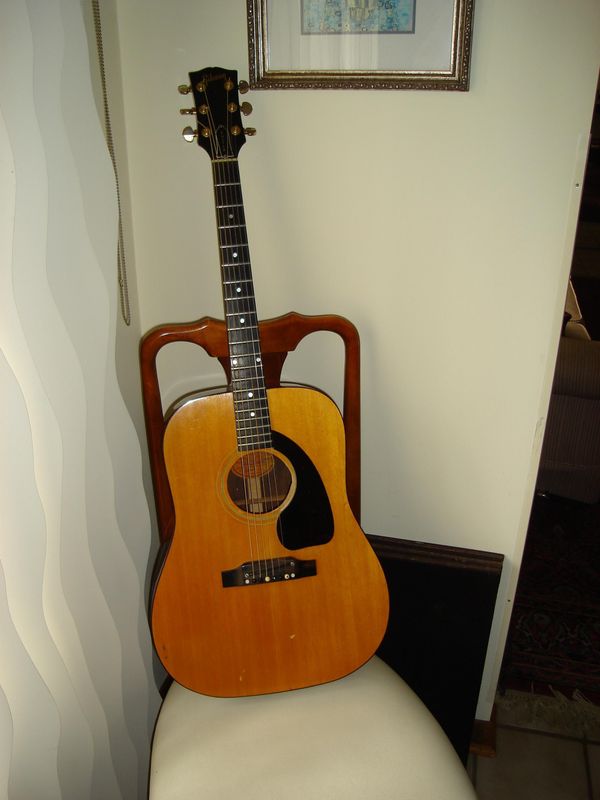 All Lyrics and Music by Chet Nichols  
All song copyrights by Chet Nichols (ASCAP) and
Magic Garage Music (ASCAP)
All Global Rights Reserved
Produced by Chet Nichols & Stephen Barncard
Re-digitizing and mastering by Stephen Barncard
Produced for Magic Garage Music (ASCAP) & Magic Garage Records
All Instrumentation & Vocal Performances by Chet Nichols
Cover and CD Design by Chet Nichols  
CONTACT:  MagicGarageMusic@gmail.com
Website Designed and Produced by Chet Nichols for Magic Garage Productions and Zero Axis Creative Labs.
All Rights Reserved.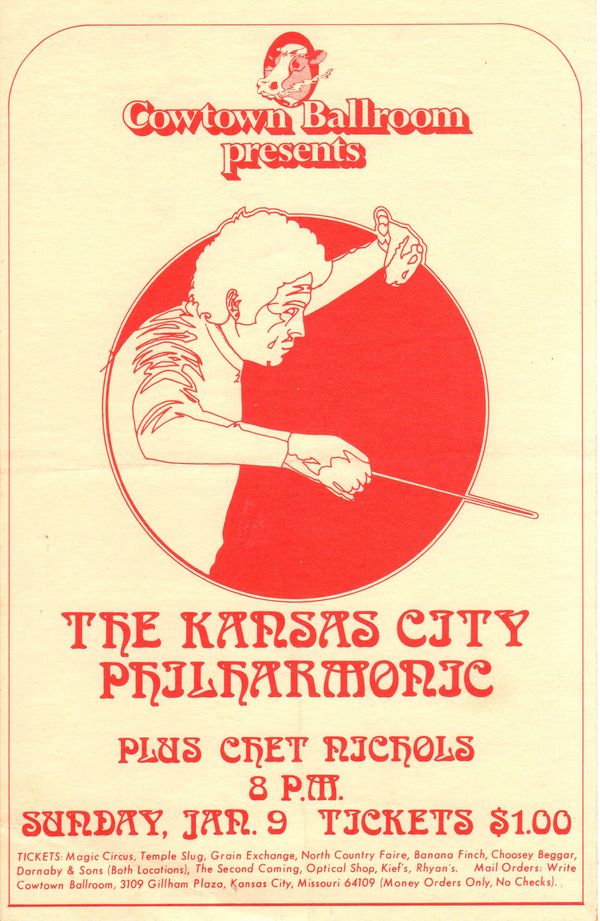 NOTES ABOUT .... "BLACK & WHITE (Live at Cowtown Ballroom)"
BLACK & WHITE
is a CD of the solo, live show by Chet Nichols at the legendary Cowtown Ballroom in Kansas City, MO on the evening of January 9, 1972. Chet was the Opening Act that evening for the esteemed Kansas City Philharmonic Orchestra. This show marked the first time a Philharmonic Orchestra had ever performed in a
rock'n roll venue. The CD also contains some "bonus tracks" from another "live" performance he did for a TV show on Channel 19 in Kansas City, Mo on the evening of September 11,1973. 
Thanks go out to, Stephen Barncard for his interest and skill in taking this valuable historical tape and digitizing it, so that it can be preserved for future generations. Although shorter than we'd like, we wished Chet had played a few more songs, Chet's performance highlights many of the components that personified Chet's solo shows back then. This CD shows his versatility as a musician, songwriter and singer. He begins the set showing his prowess on harmonica with a harmonica & vocal performance of Chet's social-political song,
"King Barlow"
. Chet was known to have backed-up Brewer & Shipley on harmonica when they toured. 
Chet then shifts to the song,
"Judas Spy"
, where he shows his mastery playing bottleneck guitar. The next song,
"Waving Prairie"
, displays one of Chet's special talents, creating unique guitar tunings. He then proceeds to playing one of his most popular songs,
"Electra"
. Then Chet does a fabulous job performing one of his signature songs from the 60's and 70's, the iconic blues tune, 
"I'm The Ice Cream Man"
. This is the ONLY surviving concert performance of this classic tune. Finally, Chet continues to show his versatility as a musician and performer when he switches to piano to perform his classic rock tune,
"Time Loop"
. And there is more. 
After the performances were over and the crowd had left, Chet returned to the stage to re-record the song,
"Time Loop"
. This second rendition is included on,
BLACK & WHITE
. 
The conductor of the Kansas City Philharmonic was so impressed by Chet's musicianship, voice and song writing, he invited Chet to meet with him later that week. They discussed a "rock 'n roll marriage" of some of Chet's more modular and classical tunes with the Philharmonic backing Chet up on stage. As a token of his appreciation, the conductor gave Chet one of the ornate, gold-leaf music stands used by the Philharmonic, a working antique that Chet cherishes and uses to this day. 
Unfortunately, this "show" was never produced. 
In addition to songs from the Cowtown Ballroom show, we were also able to salvage three songs, performed by Chet for a live TV show at Channel 19 on the evening of September 11,1973. We start this section on the CD with the humorous song,
"My Baby's Bringing In The Dough"
. It features some great guitar and nifty harmonica and, as Chet puts it, "it's a song about the ups and downs of being a musician". Next, Chet performs,
"The Train, Plane Blues"
, another humorous song lamenting the transportation problems faced by musicians when they tour. This cut features Chet on piano and, again, playing some wicked harmonica to back-up a solid vocal performance. Finally, this section ends with the hypnotic and airy,
"Kites In The Country"
, a song from his second CD,
"Waving Prairie"
. 
When coming up with a title for this CD, Chet settled on
BLACK & WHITE
because of the straightforward, artistically honest nature of his performance. In Chet's words, "what you hear is what you get". 
We are very confident that if you are a fan of Chet's and/or a fan of unique singer-songwriters of the 60's and 70's that you will find great value in adding this CD to your music collection. 
We hope you enjoy the CD!   
Visit The Cowtown Ballroom Site
MagicGarageMusic@gmail.com
________________________________________________
KC STAR COWTOWN ARTICLE
By Eric Alder
(Eric Adler is a writer for The Star. Fred Blocher is a staff photographer. To comment, call 816-234-4431 or send e-mail to eadler@kcstar.com.) 
Musical memories: Remembering KC's Cowtown Ballroom
Some music halls book rock legends. Others are legend. 
In Kansas City, on July 16, 1971, a hippie kid out of Rockport, Mo. — 22 years old with his brown hair flapping 5 inches down his back — picked up his girlfriend in Iowa and drove his white Ford Econoline van to a sweltering former roller rink at 3109 Gillham Road. 
Just before the 8 p.m. show the guy, Joe Heyen, dropped acid with his date at Volker Park. Then they forked over $3 each at the door to see the rock band White Eyes and headliner the Flying Burrito Brothers on the opening night of a joint that — in its 38-month life — would come to embody an entire musical era in Kansas City. 
The Cowtown Ballroom. 
"It was hotter than holy hell in there," Heyen, his mustache and moptop haircut streaked with grey. He believes Cowtown may be as special to the Kansas City music scene of the early 1970s as the Reno Club or the Sunset Club were to Kansas City's jazz scene in the 1930s. "I thought it would be a good story," Heyen says. "I didn't know it would be a great story. Only once I got into it did I realize the passion people had for the Cowtown Ballroom." 
From Alice to Zappa 
The idea came to him by way of a friend and local documentary filmmaker, Ben Meade, who's completed successful documentaries such as "American Music: Off the Record," "Das Bus" and others. 
Heyen, a past president of the Kansas City Independent Filmmakers Coalition, had only scant personal memories of Cowtown. But as soon as he starting filming last August, and put up a Web site, cowbr.com, he realized exactly how much of an epicenter Cowtown had been for a generation of Kansas Citians who, in the early 1970s, were in their late teens or early 20s. 
For many, no single place so thoroughly embodied the post-'60s age. For them, it was on Cowtown's makeshift stage — or standing in the haze of reefer smoke, or sitting cross-legged on pillows — where music and the time came together. 
Cowtown is where Ravi Shankar scolded a stoned-out crowd for smoking pot and cigarettes while he played. It's where Linda Ronstadt sang when Don Henley was still in her backup band. It's where in 1973 a young Steve Martin, with his white suit and an arrow through his head, opened as the warm-up comedian for the Nitty Gritty Dirt Band, which came to call Cowtown home. 
Because Cowtown served no alcohol, it was where underage kids listened to future legends and the less-than-legendary play on a stage made of old bowling alley wood: Frank Zappa, Alice Cooper, Badfinger, Poco, B.B King, the Byrds, Foghat, Van Morrison, Brewer and Shipley, Ozark Mountain Daredevils, Commander Cody, the Strawbs, Arlo Guthrie, Bachman-Turner Overdrive, Chet Nichols … and many others. 
"I have three vivid memories of Cowtown …" a woman named Sheryl shared on the Cowtown Ballroom Web site.
"1. Steve Martin as the lead-in for the Nitty Gritty Dirt Band … People booed him … But when he came out and played banjo with the band, the crowd went wild.
"2. Spending frantic minutes helping a friend crawl along the floor of the darkened room searching for a lost contact lens.
"3. One year there was a Halloween costume contest. Local TV celebrity and performer Whizzo the Clown was the MC. The contest winners were decided by crowd reaction. There was a mysterious costume, white bulging around the middle, with red around the bottom … The white-costumed contestant won by a landslide … With a microphone, Whizzo asked the contestant what he was supposed to be. The contestant whispered his answer to Whizzo (a joint). Whizzo turned a deadpan stare at the crowd, and we all went wild…" 
The Fathers of Cowtown 
Of course, for Heyen, the goal not only is to get memories but also, like a historian, to catalog the memorabilia and artifacts of a meaningful age — the old Cowtown kites, posters, pictures and pot pipes. 
Mostly it's to corral the real story of a place whose fading and undocumented history had, until now, existed only in the minds of the people who lived it.
Nearly 40 years after the fact, he found them: the fathers of Cowtown.
•Stan Plesser, the main founder, is now retired, still living in Kansas City.
•Dan "Mort" Moriarty, 61, who came up with the name, went on to manage the rock group the Tubes and now lives in San Francisco.
•The Peterson brothers. Paul still works in the entertainment business and lives near L.A. Gary, who also helped manage the Tubes, devised the Cowtown logo. He lives in Seattle and retired as a graphic artist from the Boeing Co. 
Everyone agrees it all began with Plesser, who was raised in New York until he came to high school in Kansas City. In 1963 he was 31, married and unsure of what he wanted to do with his life. He'd spent some time working in the shoe business in Chicago. He hated it. 
"I was looking for something to do in Kansas City," he says. 
At 75, Plesser is thin and fit. His voice is vibrant, his smile toothsome. He possesses enough vibrant energy to run much younger men around the tennis court. 
"I wandered into this coffee shop, the Lawrence Gallery, at 41st and Main," he says. "I told my wife, 'I'm going to buy this place.' She said, 'What the hell are you talking about?!' I didn't have a clue what I was doing. When I got it, I called it the Vanguard Coffee House." 
Joan Baez clones 
Throughout the 1960s, the Vanguard became a youth destination. Especially after a young customer and musician, Dan Moriarty, and his buddy, Kansas City Art Institute grad Gary Peterson, made a suggestion. 
"Moriarty and I approached Stan and said, 'You should have paid entertainment. We would help you line all this up,' " Gary Peterson said recently. 
It worked. Some weekend nights, young people lined the block to hear folk musicians on the coffeehouse circuit. On Sundays they played jazz. 
"I tell you, I loved that club," Plesser says. "The audiences were great and listened so well. I would never even put in a cash register. I just put in a cash drawer so there wouldn't be any noise." 
Cut to: Heyen, with his filmmaking partner, Tony Ladesich, videotaping Ron Roberts, 66, a musician and owner in the early 1970s of a record store/head shop called Banana Finch. He used to play bass at the Vanguard. 
"Any given night," Roberts recalled for the documentary, "you would see all these young ladies with pasty white makeup and long black hair trying to look like Joan Baez…." 
The Vanguard stayed popular through the 1960s. Soon the idea of going into the music business appealed to Plesser. An informal arrangement turned formal. 
Plesser, Moriarty, Gary Peterson and, soon after, Peterson's younger brother, Paul, fresh out of the University of Missouri, went into business together. Around 1969 they created Good Karma Productions around two main acts that Moriarty and Peterson knew from the college and coffeehouse circuit. 
One was Danny Cox, well known to Kansas Citians today as the local actor who has appeared time again as the Ghost of Christmas Present in the Kansas City Repertory Theatre's production of "A Christmas Carol." 
Musical memories: Remembering KCs Cowtown Ballroom 
The other was Brewer and Shipley, a folk-rock duo that had decided to leave Los Angeles and whose 1970s song "One Toke Over the Line" would later propel them onto the national stage. "Tom (Shipley) and I liked Dan and Gary. That's why we called it Good Karma," Mike Brewer said recently, sitting with Moriarty in Joe Heyen's midtown living room. 
"Basically we were just on the road. Probably Danny Cox and Tom and I played every college coffeehouse around." 
As rock 'n' roll arose in the late 1960s, interest in the Vanguard waned. Cowtown was soon born as an outlet for Good Karma's acts, plus others. 
A community of music lovers 
"We were looking for a place to do the music and have a home for Brewer and Shipley and Danny Cox, and we had just signed the Ozark Mountain Daredevils," Paul Peterson says. "In those days, it was all about the music. We wanted a flagship." 
Someone mentioned the old roller rink just south of 31st at Gillham Road. In its heyday, in the 1920s, it had been the El Torreon Ballroom. The second floor was vast and open, as large and tall as a barn, with a gently curved roof. A balcony and railing ran around the perimeter. Its yellow wood floors shined. It could hold 1,500 to 2,000 people. 
"When we walked in, it just took our breath away," Paul Peterson recalls. "It was like, 'Wow.' All we had to do was build a stage … Someone once said, 'Gee, did you ever think of putting in seats?' No, definitely not. It was just fine the way it was. People could come in and sit on the floor and bring a pillow or blanket and have like a day in the park indoors." 
Even now Moriarty waxes poetic about Cowtown, seeing it, as does Heyen, as the embodiment of its hippie time and age. 
"Part of what we were about was a Midwestern Renaissance," Moriarty says. "We wanted to form a community around the music. You had a Memphis sound and an Atlanta sound and a Detroit sound. Why not a Kansas City sound?" 
In Moriarty's mind, being of Kansas City was something to be proud of. If you could have Motown, why not Cowtown? So the name was born. 
Gary Peterson, the artist, had the perfect image. 
"I had just done this logo, this illustration for the cover of The Westport Trucker, the underground newspaper," he says. "It was a cow smoking a joint." 
The club opened, with a stage built of scrap wood, in mid-July 1971. It closed with a concert by the Nitty Gritty Dirt Band on Sept. 16, 1974, as the owners of Good Karma went on to produce larger shows at places like Arrowhead Stadium. 
In between, there were memories enough for a generation. 
"It was absolutely special to its time," recalls singer and fiddle player Janet Jameson, who played Cowtown when she was 17 with the band Morningstar and now plays for Rock, Paper & Scissors. 
"You couldn't help but ride the wave of energy that was coming back to you. It was like someone just came and plugged you into the wall." 
Some of the memories last in people like Frank Pinzino. "It was one of the most fulfilling times of my life," says Pinzino, 55, a meat cutter out of St. Joseph who went to Cowtown at least 30 times and still has dozens of posters from those days. 
"If there was a time to go back to in my life, that is the time — all through the early '70s and late '60s. It seems like it was the most fun time. Everything was good." 
Musical memories: Remembering KCs Cowtown Ballroom 
For Heyen, it's an opportunity to tell a story of a meaningful place during a meaningful time told by the people to whom it has meant the most. Some figures, like former managers Frank Polte and Bonnie Harney, have passed away. 
But enough people remember going to hear the Kansas City Philharmonic play regular dollar concerts at Cowtown. They remember Zappa and Whizzo the Clown. They remember a series of shows, "Live From Cowtown," broadcast over the radio. 
So now, and for what he figures will be the next 18 months, Heyen will continue to crisscross the country to interview and film everyone he can about the those Cowtown days. 
"The meaning to all the people who were there, I suppose, is different to everyone," Heyen says. "Essentially it was a home to them. I can't explain it to you. All I know is that I run into people everywhere and all they want to do is talk about their experiences there." ? 
BEFORE AND AFTER: EL TORREON
•December 1927 to 1936: The brown brick building at 3109 Gillham Road opened as El Torreon Ballroom (Spanish for "the tower"). The ballroom is on the second floor.
•Circa 1936 to 1939: The name is changed to Avalon Supper Club.
•Circa 1940 to 1968: Operates as El Torreon roller rink.
•July 1971: Opens as Cowtown Ballroom. Cowtown closes on Sept. 16, 1974, after which the building houses, among other businesses, a publishing company and a vintage car museum.
•New millennium: In 2000, a small rock club, El Torreon, is resurrected on the first floor of the building. It closes in summer 2006.
•Now: Owned by the Haddad Restaurant Group since 1999, the building has been given a new roof, and rumors swirl that it may make a comeback as a club, restaurant or both.
Contact us:  
MagicGarageMusic@gmail.com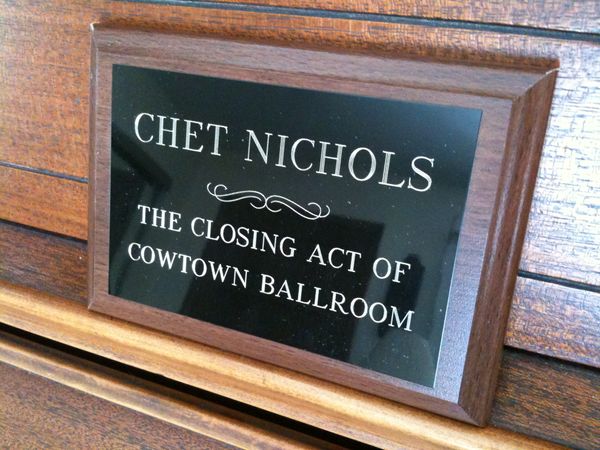 Song Chartings, Awards & Acknowledgements