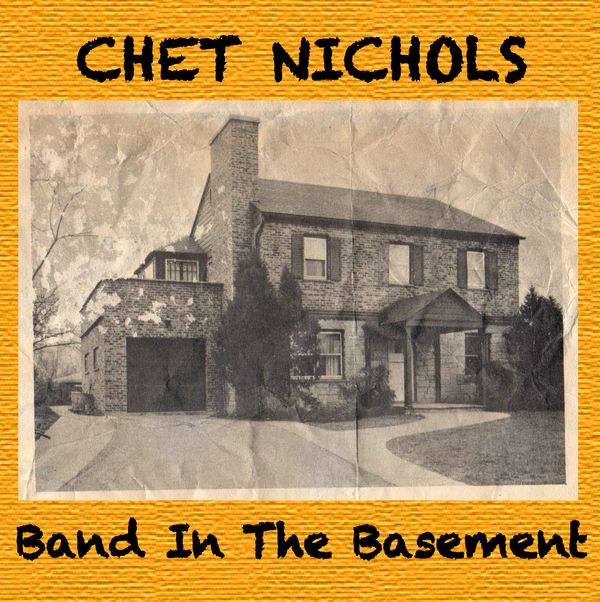 CD: Band In The Basement
0:00/3:56

0:00/4:52

0:00/3:30

0:00/3:23

0:00/4:04

0:00/4:02

0:00/5:15

0:00/5:04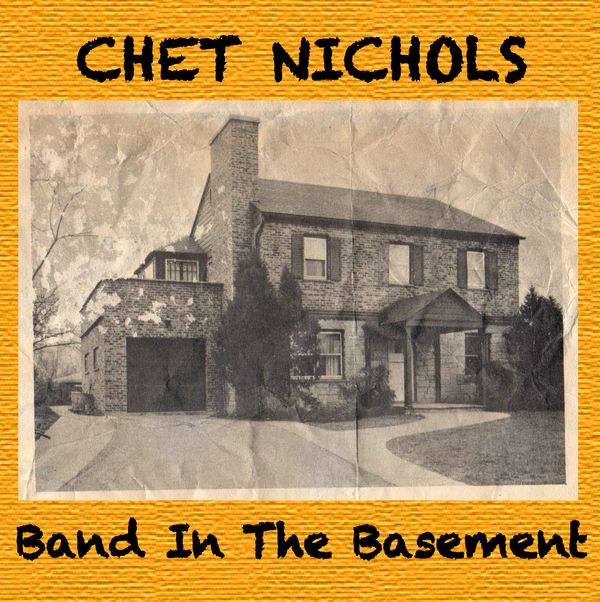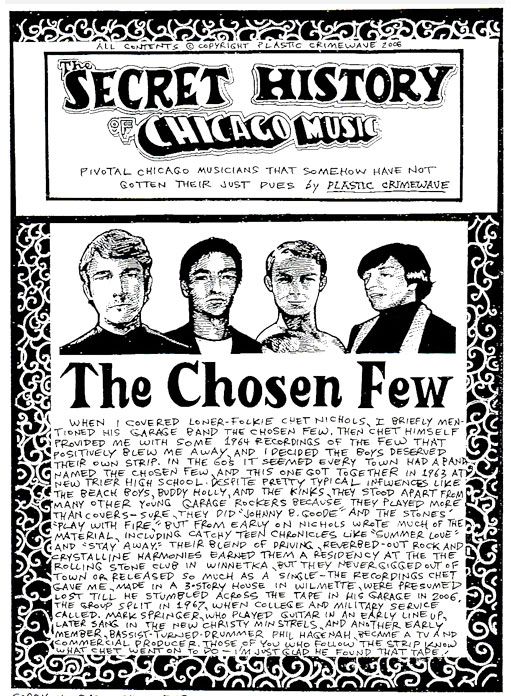 _______________________________________________________________________________________________

All Lyrics and Music by Chet Nichols  
All song copyrights by Chet Nichols (ASCAP) and Magic Garage Music (ASCAP)
All Global Rights Reserved
Produced, arranged and recorded by Chet Nichols for Magic Garage Music (ASCAP) & Magic Garage Records
All Instrumentation & Vocal Performances by Chet Nichols
Cover and CD Design by Chet Nichols
Recorded at The Magic Garage Studio. USA
  
CONTACT: MagicGarageMusic@protonmail.com
_______________________________________________________________________________________________

NOTES ABOUT THIS ALBUM:

Dedicated to the memory of  Thomas O. Peck, Jeffrey Weinstein, Wayne Welch, Lee Keating and Bill Bradley
 
Copyright 2007 by Chet Nichols.  All Rights Reserved. Cover design and photos by Chet Nichols
 
 
Record Review
 
Forget "Ten Years After" with Alvin Lee,  how about "Forty Three Years After with 
The Chosen Few"!
 
Chicagoland's Quintessential Mid-Sixties Rock Band
 
Like discovering a diamond in the rough, Musician Extraodinare Chet Nichols
unearthed a long thought lost 1964 taping of his band The Chosen Few. Thanks to 
Chet's perseverance,  he had it re-lobotimized, cleaned up and digitized, reproduced 
and packaged.  Considering the primitive conditions under which it was recorded on 
1/2 inch tap, as well as it's forty three years of entombment in a long lost music 
graveyard, the sonic clarity and quality remained intact!  Chet must have employed a 
kitchen magician, the ghost of Houdini,  and a clone of George Martin, the producer 
of The Beatles, to bring this baby back to life.  (Actually it was Chet's buddy and
David Crosby producer, Stephen Barncard).
 
Thank the Music Gods for miracles.
 
What we have before us now folks, is the only known recording of one the hottest 
mid-sixities bands to grace the Chicagoland area and The North Shore.  This band 
had a following that always backed the venues where they played.  In spite of the 
young age of the members of the band (17-18), they displayed a sense of musical
professionalism, far beyond their years.  Additionally, their vocal talents were top 
notch, and balanced in true harmony.  They played the various covers of that era, 
that ran from The Beach Boys to The Stones to The Beatles, and on and on.  
With Tom Peck on bass, Jeff Weinstein on rhythm guitar, Chet Nichols on lead 
guitar and lead vocals, and Wayne Welch on drums, they were a together group with 
a very tight sound. The biggest surprise of the group was Chet Nichols's song writing 
ability, which led him to a long and highly successful career as a highly acclaimed 
performing artist, proficient song writer and well noted author.  Chet's self-penned 
songs on this CD are well written, highly evolved and perfectly vocalized and were a 
highly positive harbinger of things to come for him in his music career. Having seen 
this band blast out their many great songs on many occasions in those music filled 
years,  I now have a piece of music history that I had longed for many a year.  
 
Anyone from that era needs this CD for their music collector.  In addition, anyone who
has ever lived or went to High School in the Chicago area, the North Shore, Wilmette, 
Winnetka, Kenilworth, Evanston and Highland Park, etc, is required to have this 
album.  It's too bad that we don't have any more of the music that The Chosen Few 
played. However, this sonic taste of that time is like a whole musical feast!  Chet, many 
thanks for giving us a piece of the past that we had longed for such a long  time.  It is 
a true Mid-West Musical Masterpiece!.
 
.......GW, Marquette, MI 
 
 
Background Notes About 
The Chosen Few
 
The Chosen Few was an important rock 'n roll 
"basement band" based on the North Shore of 
Chicago in the early 1960s. Basement band? 
Well, they practiced in basements. All of the 
initial band members attended New Trier High 
School, a school that has spawned many great 
creative artists, musicians, actors and 
producers. The North Shore was a hot spot for 
developing rock'n roll bands and artists in the 
area. The Chosen Few began playing together 
in the Fall of 1963. The co-founders were Chet 
Nichols, who played lead guitar and sang lead 
vocals, and Phil Hagenah, who initially played 
guitar. A friend of Phil's, Tom Peck, was 
begging to join the band, so Chet and Phil 
taught Tom to play bass and Phil graciously 
moved to the drums. Mark Springer joined to 
play rhythm guitar. Like many bands, there 
were changes in personnel until the final 
nucleus was solidified. Along the way they 
added Wayne Welch on drums and vocals and 
Jeff Weinstein on rhythm guitar and vocals. 
Phil Hagenah, went on to be a very successful 
film producer and Mark Springer went on to be 
a singer in The New Christie Minstrels. 
 
They were one of the "house bands" at the 
famous Winnetka rock 'n roll nightclub,
The Rolling Stone. What set the band apart 
from other bands was the fact that they played 
originals penned by Chet Nichols and mixed 
them in with danceable cover songs. Chet's 
songs were influenced by The Beatles, 
The Kinks, The Beach Boys and The Rolling 
Stones. He wrote songs that people still 
remember today; "You Made Me Cry", 
"Million Dollar Sandbox","Stay Away", 
"Over and Over", "Summer Love" and 
"If You See Kaye", to name a few..............
 
They played together until the summer of 1967,
when college and the Armed Services finally 
split the band up for good.  Tom Peck headed 
to Boston and lived there for several years until 
migrating to San Diego, where he lived as a 
free-lance writer and cared for his mother until 
June 2005 when he passed away. Jeff 
Weinstein moved to Colorado and played in 
bands in the Boulder area until he passed 
away in the 1980's from complications of 
diabetes. Wayne Welch went into the Army 
and took his basic training near Oklahoma 
City where Chet first attended college. Wayne 
now lives in Bonanza,Oregon and his band, 
"The Usual Suspects" plays in the Klamath Falls, 
Oregon area. Wayne has two sons, T.J., a bank 
executive in Illinois and Bob, an artist. Chet 
transferred to Kansas University and was 
"discovered" in a coffee house in Kansas City. 
This led him into a long-running solo career as 
a performer, recording artist, singer, songwriter, 
multi-instrumentalist, actor, writer, designer and 
composer that is still going strong. Chet has 
produced 11 CDs of material that runs from 
Outside Folk Rock to Americana to Alternative 
Country to New Age/World Fusion Instrumental 
compositions. Chet has been married for 27 
years to Nancy and they have two sons, 
Chet III,  a system administrator and web 
developer at AOL and Ben, a college student........
 
Chet thought he had lost this tape, but found it 
in a box of old tapes stored in his garage in 
December of 2006, He turned to his old friend 
and respected San Francisco producer, Stephen 
Barncard, to salvage the tape and digitize it. The 
tape was recorded on a 1/2 machine and is 
in mono. It was engineered and recorded by 
Bill Bradley in his 3-story house in Wilmette 
one Saturday afternoon. Bill went on to being 
one of the best engineers in the music business, 
eventually working with Madonna and running 
her record company.
 
There is distortion and a raw feel to this tape 
because the pre-amps on the mixing board were 
not built for loud drums and amplifiers and The 
Chosen Few played loud AND fast. But the vocals 
are clear and out front. This CD is un-cut and 
un-edited. It is an honor to be able to bring to 
you this little gem of the history of an important 
band that was part of such a vibrant and exciting 
time of emerging music in the 1960's........
 
 
We want to send out very special thanks of 
appreciation to Stephen Barncard, Greg Welch, 
Susan Peck MacDonald and Mrs. Peck for 
their time, enthusiasm and contributions to this 
production. Their help has truly enriched 
this project.
 
Also thanks to Mr. Hagenah, Mr. and Mrs. Peck 
and Mrs. Nichols for letting the band practice in 
their basements, drink cokes and empty the ice 
boxes of food. Also, thanks to Mrs. Bradley for
letting us trample her beautiful home in East
Wilmette on one fateful Saturday afternoon.
 
This CD is dedicated to the memory of 
Tom Peck, Jeff Weinstein, Wayne Welch,
Leo Keating and Bill Bradley. 


_______________________________________________________________________________________________

All Lyrics and Music by Chet Nichols  
All song copyrights by Chet Nichols (ASCAP) and Magic Garage Music (ASCAP)
All Global Rights Reserved
Produced, arranged and recorded by Chet Nichols for Magic Garage Music (ASCAP) & Magic Garage Records
All Instrumentation & Vocal Performances by Chet Nichols
Cover and CD Design by Chet Nichols  
CONTACT:  MagicGarageMusic@gmail.com
_______________________________________________________________________________________________

NOTES ABOUT THIS ALBUM:
_______________________________________________________________________________________________

Song Chartings, Awards & Acknowledgements:

 1.  "



_______________________________________________________________________________________________

SONG AND ALBUM REVIEWS:

Review for the song, "I Come From Chicago".

"I was just listening to your wonderful song, "I Come From Chicago" TERRIFIC BLUES tune!!
Is that you vocalizing on the composition?? Is that you playing that Killer guitar??
Is that you writing that incredible song?? If so...U is a genius...Ma Main Man!!!
Great feel and story line!! If there is a movie being made about the Blues..... .this would be perfect!!
Super Job Sir!!!
M & A Corey
Peace out...."

November 2016
___________________________


Contact Us: MagicGarageMusic@gmail.com

Website Designed and Produced by Chet Nichols for Magic Garage Productions and Zero Axis Creative Labs.
All Rights Reserved.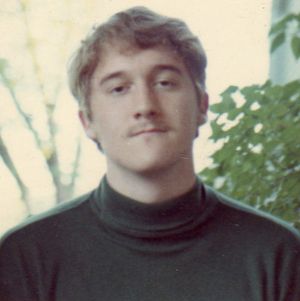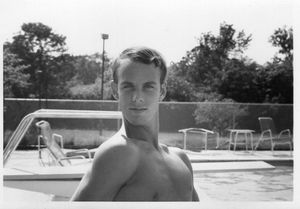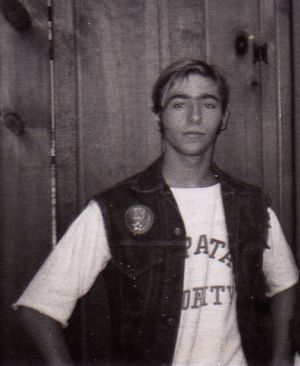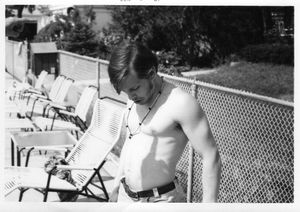 Performance & Session Bio